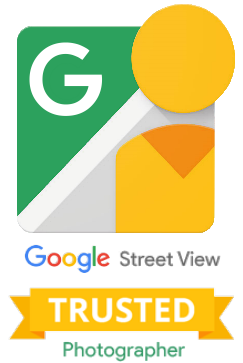 With the recent COVID-19 pandemic many business have suffered significant losses to their income and business and customer base. And for good reason, people are very cautious about visiting a place of business in person and increasing their exposure. This problem presents a unique opportunity for you. It's called GOOGLE MY BUSINESS.
Google My Business is a way for your LOCAL business to keep your existing customers and acquire new customers and keep them up to date on your current products and services. You control your current business status: hours of services, product offerings, menus, respond to Q&A's, text messages and can respond to reviews. All this helps your business rank higher when searches are done for businesses of similar listings. And the benefit is that is helping your LOCAL business.
Providing still and 360 photography is another way to enhance your business listing. I am a Trusted Google Street View photographer. While many customers provide free photos of their experience with your business, having you photos and 360 images done professionally will go a long way to project the best look for your business and allow you to control your image.
Ready to get started with your next real estate photography project? Our team is ready to help.
Let's talk... I'm just an email or phone call away.